THE SIDE PROJECT FOUR | WOMEN BEHIND THE CAMERA : FEMALE CREATIVITY IN FILM
WeWork Culver City

5792 West Jefferson Boulevard

Los Angeles, CA, 90016

United States

(map)
PLEASE NOTE: THE DATE HAS CHANGED FOR TSP NO. 4. THE NEW DATE IS THURSDAY OCTOBER 6TH AT 6 PM, AT WEWORK CULVER CITY.
Since the inception of THE SIDE PROJECT we've talked about doing an event focused on projects by female directors and creatives. We're glad we waited, because it couldn't be more timely. We're thrilled to announce the theme of our next screening (a year later!) - female directors and creatives, and the current state of being in the industry.
Additional film selections to be announced. Check back soon.
Panel on FEMALE CREATIVITY IN FILM
Ali Brown, Vice President / Executive Producer, PRETTYBIRD
Maggie Chieffo, General Manager, Amy Poehler's Smart Girls
Elizabeth Kirkpatrick, VP of Development, Geena Davis Institute on Gender in Media
Melissa Schneider, SVP Production & Development, New Form Digital
Destri Martino, Director/Editor and Founder of The Director List
Ramaa Mosley, Director and Founder of Adolescent Content and ADOLESCENT
Eric Voegele, Global Director of Content Production, Media Arts Lab
FILM SELECTIONS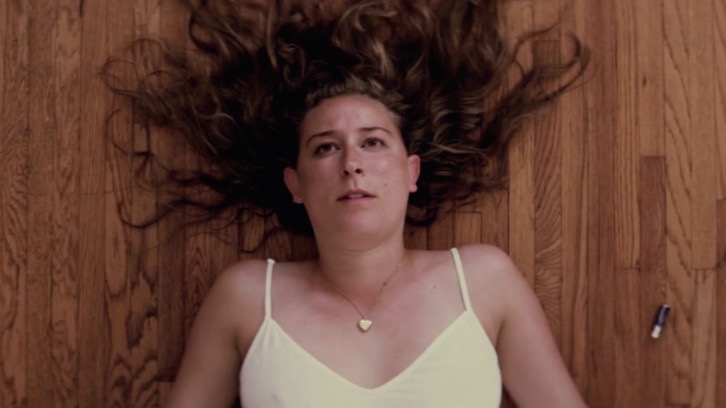 YOYO by Nicole Delaney
Nicole is a born and raised Los Angeles based writer, director and producer with a strong passion for unique storytelling in film and television. She attended NYU's Gallatin School of Individualized Study where she created her own major The Art of Storytelling, a combination of Art History, Film, and Medieval Renaissance Studies.
Also a graduate of Columbia University's MFA Film program, Nicole's dedication to support and develop high quality content continued as she worked for Marta Kauffman at Okay Goodnight, Drew Barrymore and Nancy Juvonen at Flower films, John Melfi and Michael Patrick King on Sex and The City, and for Mark Waters and Jessica Tuchinsky at Paramount Pictures.
KNIGHTER by Mundo Sisters
Rena Mundo Croshere and Nadine Mundo (AKA Mundo Sisters) are a sibling director team based in Los Angeles. Known for their award-winning documentary work, the Mundo Sisters expanded into the commercial world and were featured in Shoot Magazine's Up and Coming Directors list and also spoke on the 2016 SXSW Sports Directors panel.
The Mundo Sisters made a splash in the sports world with their short film "Rowdy Ronda Rousey" for ESPN Films, which became the second most-viewed short film in ESPN history. The duo re-teamed with ESPN to develop and direct "What Makes Us," a series of shorts featuring top female athletes.
GIRL RISING by Ramaa Mosley
Ramaa Mosley is an advocate and filmmaker who directed her first documentary at the age of 16, "We Can Make A Difference", which won the UNEP Global 500 award. Since, Mosley has directed feature films and hundreds of award winning commercials, and was named one of Shoot Magazine's top 10 Female directors.
Mosley is also a founder of Adolescent Content, a production company that mentors youth filmmakers, and ADOLESCENT, a new online platform dedicated to creating content FOR YOUTH MADE BY YOUTH. She recently gave a Ted Talk about being a teen director called "The Power of Adolescent Directors"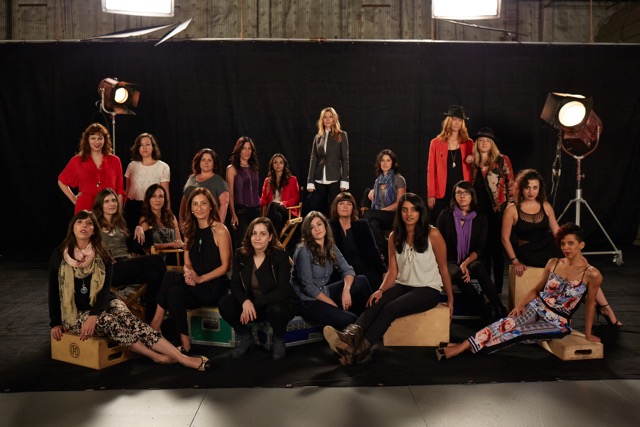 FOX DIRECTORS by Jessica Sanders
Jessica Sanders is an Academy Award-nominated, Sundance and Cannes winning filmmaker and commercial director. Steve Jobs picked Jessica to direct Apple's iPad launch spot. Jessica directed, produced and wrote AFTER INNOCENCE, a feature documentary film about innocent men wrongfully convicted of crimes, cleared by DNA evidence and their struggle to reenter society after spending decades in prison. Her short comedy BUNION with Alia Shawkat (Arrested Development), Michaela Watkins (Casual) and Avi Rothman, was selected for LACMAs Young Director Series and played in festivals nationwide. She also directs commercials for Sanctuary Content.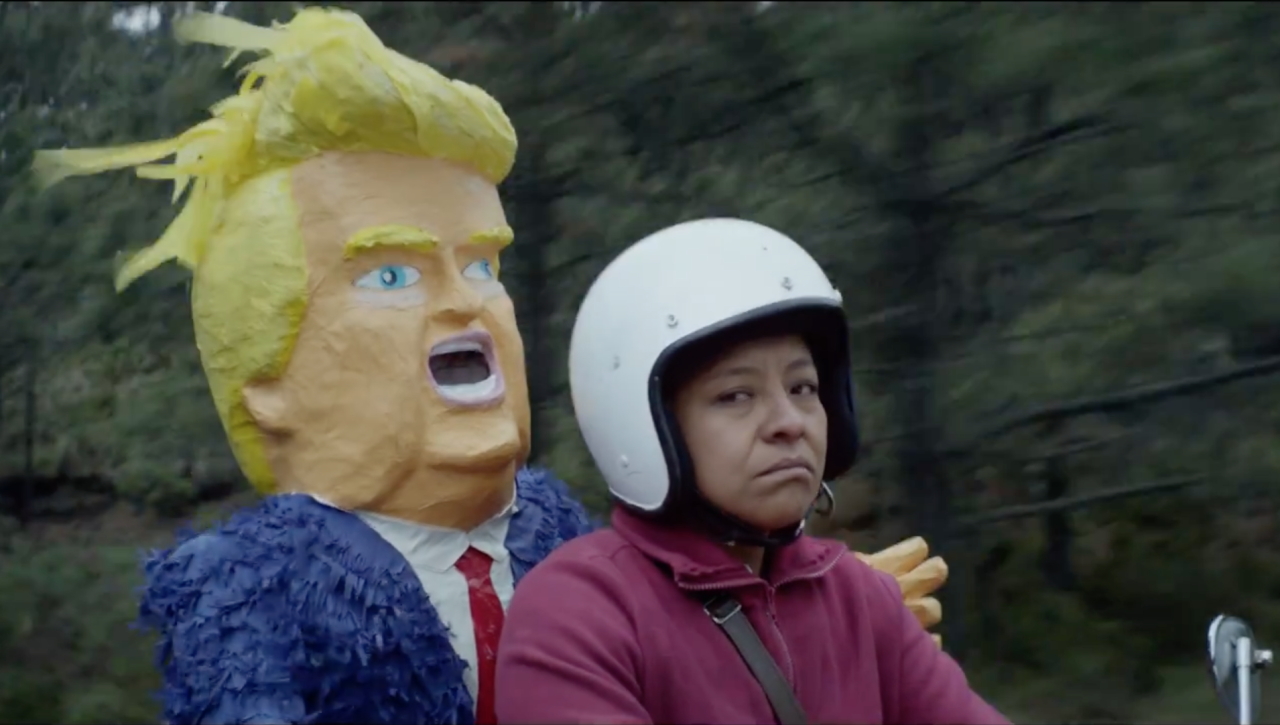 LA MADRE BUENA by Sarah Clift
Sarah Clift graduated from Staffordshire University (England) in Advertising and Graphic Design with a First Class Honours Degree and has worked in commercial media for over 17 years, both in London and Paris. She has creative directed numerous UK and global award winning campaigns and worked alongside some of the top commercial directors in the world.
Sarah began focusing seriously on writing and directing herself twelve months ago. In that time she has co-directed her first commercial (with Jorge Aguilera) for Buchanan's whisky featuring Chris Hemsworth and six months later embarked upon her own solo-directing debut: her first short film 'La Madre Buena'.
I AM YOU by Kim Jacobs
After completing Art Center's Film Program, Kim Jacobs bounced between Europe and New York City before landing back in LA. She directed in a team, jacobs&briere, with her husband Alain Briere before working independently, and her work with agencies such as TBWA, Publicis, Saatchi&Saatchi, Leo Burnett, Y&R, Amalgamated and Ogilvy has receiving awards from The One Show, Clios, Cannes Silver Lion, Telly and B.D.A. Gold.
She imagines a future collaborating with global brands creating ideas that have the power to impact humanity in a good way.
VESSEL by Mimi Cave
Mimi Cave is a director and dancer based in SF & LA. In college, she studied writing and dance, eventually discovering the freedom of the camera, making dance films, shorts, multimedia performance pieces, and documentaries. Now, she's known for her playful art & movement direction, her surreal portrayals of emotion, and her ability to blend whimsy with boldness.
Her work has been called "totally adorable with a potent message, having a kaleidoscopic aesthetic and rhythmic energy" and has premiered at the Los Angeles Film Festival, the San Francisco International Film Festival, the Silhouette Film Festival, Napolidanza, SF Dance Film Festival, Dance On Camera, and aired on PBS.
THE HOLE by Danijela Stajnfeld
Danijela Stajnfeld was born and raised in Ruski Krstur, Serbia, a small agrarian village where she lived through the Serbian-Croatian war until her college years. She graduated with an MFA from the Academy of Dramatic Arts in Belgrade. Her work focuses on extracting one particular phenomenon of human behavior and exploring and expanding the issue to extreme levels. She is the co-founder of the production company Film Square, and is currently producing and directing a documentary film Hold me Right, a live pamphlet about inner struggles of victims and perpetrators in the aftermath of the sexual assault.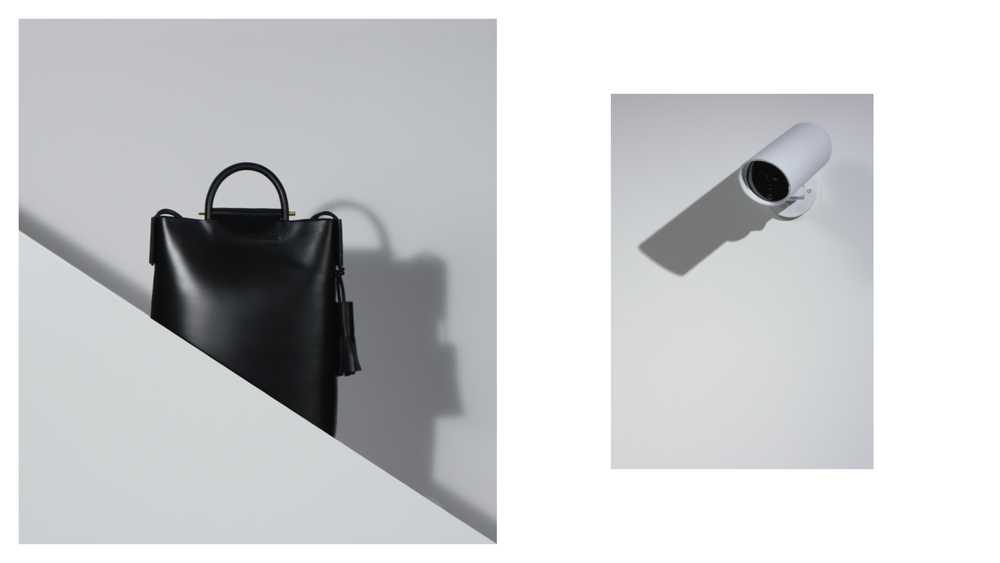 BUILDING BLOCK by Georgia Tribuiani
Georgia Tribuiani is an Italian director based in Los Angeles, CA. Inspired by a BFA in Art History and Set Design from the Accademia di Belle Arti in Urbino, Italy, her work focuses on exploring new media forms which integrate the hand-crafted within an increasingly high tech industry. Most recently, her short fashion films were selected at Berlin Fashion Fim Festival, Miami Fashion Film Festival, Fashion Film Festival Milano, Australia International Film Festival and the Triennale of Milano (Museum of Design) for the Exhibition Il Vocabolario della Moda Italiana.
COLD by Emily Diana Ruth for New Form Digital
We are excited to present the exclusive premiere of the new series "COLD," directed by young talent Emily Diana Ruth and produced by TSP partner New Form Digital. "COLD" Executive Producer and New Form Digital SVP of Production and Development Melissa Schneider will be joining the panel conversation following the screening.
Emily Diana Ruth is a Canadian/British filmmaker and video-blogger living in London, UK. She received her BFA in Film Production and Screenwriting from York University in Canada where she specialized in directing experimental film, producing and cinematography. In 2014 she released her first narrative short, 'The Waters Fine' starring Laura Spencer from The Big Bang Theory. She recorded the making of a 10 part series on her YouTube channel where she releases other short experimental films, blogs and diary entries to over 53K subscribers. Her boyfriend is creator, Charlie McDonnell, who produced content for New Form.